Welcome to Marin Dobson Fine Art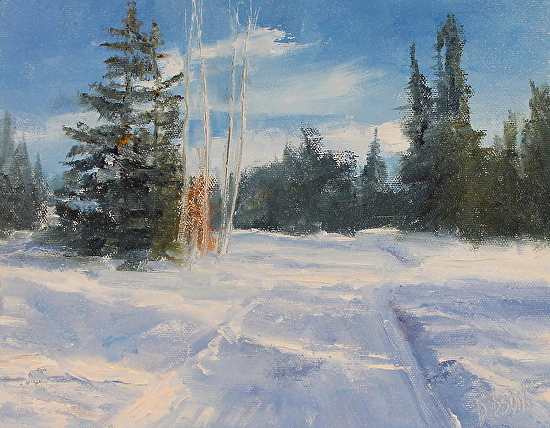 Winter has arrived in a hurry here in Colorado with below zero temperatures on Nov 11! So- Happy Holildays to all! Holiday Miniature Show at Abend Gallery opens December 5 with a reception from 5-9 and hundreds of special paintings from 60 artists or more! Check out this years offerings at www.abendgallery.com.
Thank you for visiting my website, I would love to hear feedback from you!
For inquiries about specific paintings please feel free to contact any of my galleries via the 'galleries' links, or you may direct questions to me via 'contact the artist' link or by phone at 303-638-4323.