Welcome to Marin Dobson Fine Art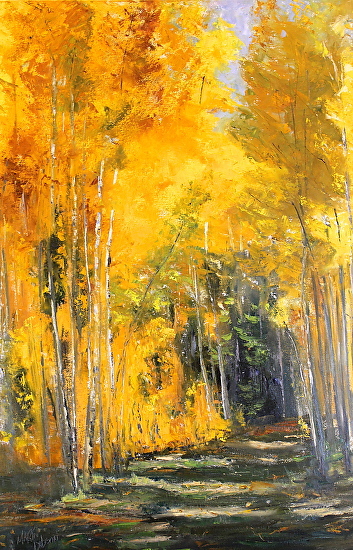 This representation of a stunning Autumn day will be exhibited at Rijks Gallery in Crested Butte for my show, "Living Colors: Paintings of Crested Butte and Colorado". Come see my newest work which will include brilliant autumn aspen paintings and works that explore the dramatic light effects before sunsets and during approaching storms. There will also be a limited number of figurative paintings. This exciting body of work opens July 5 at 4pm with a gallery reception through 8pm. Hope to see you in beautiful Crested Butte at the start of wildflower season on July 5!
Thank you for visiting my website! I would love to hear feedback from you!
For inquiries about specific paintings please feel free to contact any of my galleries via the 'galleries' links, or you may direct questions to me via 'contact the artist' link or by phone at 303-638-4323.